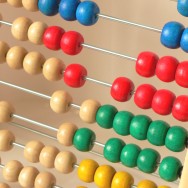 Cluster coordination often has to be 'sold' those more sceptical of humanitarian reform in general and of the Cluster Approach in particular. It therefore requires explaining:
That Clusters add value through:
Transfer of knowledge
Legitimacy through wider engagement and inclusivity
Coherence of standards
Leverage at national, local authority, and community level
Sharing of values
Joint strategic planning
Advocacy, with the Cluster speaking with one voice
Enhanced predictability
Increased transparency and accountability
To Donors that coordination
ensures appropriate programmatic responses against a commonly agreed strategy, that you helped define
provides a free monitoring service of your projects
helps select the best actors as you can meet agencies and see who engages with the Cluster at plenary meetings
reduces confusion between proposals
gets all of their potential implementers in the same room on the same page
ensures their programs fit with government strategy
allows their ideas to be heard and incorporated
To International NGO's that coordination
reduces threat of overlapping
reduces conflict based on differing levels of provision
ensures local implementing partners are kept on the same page and have external support
gets their name up in lights
helps them meet donors
makes them look good to donors
makes them look good to government
makes them more powerful as a collective than an individual
To programme managers in International NGO's that coordination
provides free technical support as well as easy technical solutions for them to adopt or adapt
means they are part of a team
allows them to meet like-minded colleagues
increases their networking and future job opportunities
helps ensure they're not seen to be screwing up — not more than anyone else anyway
helps them iron out problems with the government
helps them meet local implementing partners and donors
To National NGO's it
helps them understand the wild circus that has come to town
helps them get a slice of the action
helps them understand why everything is taking so long
ensures their voice gets heard in the bigger picture
lets them meet potential donors or INGO partners
provides free training and technical advice
eases access to government
lets them represent the voice of the people better
To Local Authorities
helps them understand the circus that has come to town
helps them appear under control
helps them get it all under control
helps them mobilize more money for their community
helps them meet whoever is doing all this stuff
helps ensure their plans and regulations are seen and listened to
introduces them to international standards and ensures adherence to them
provides quality control and a complaints forum for publicly shaming bad players without running the risk of appearing anti-humanitarian
provides a pre-designed format for coordination which they can effectively own
brings a huge amount of international expertise to bear
makes them look efficient in the Capital
may even leave a few assets when the circus moves on
For National Government
makes departments and line ministries look good in front of ministers
makes them look really good to donors
helps produce a united viewpoint that widens the funding pool
provides an easy solution for controlling the aid mayhem
provides international 'best practice' experience and technical advice
provides real time numbers on what is happening where and by whom
shows up outstanding needs
reduces duplication of effort
increases the likelihood of good quality work
puts them back in control, but in a cooperative style
provides someone to blame when things go wrong
but which allows the taking of credit when things go right
provides sustainable coordination models and information management tools
If the coordination function adds value to each of these stakeholder groups in the ways described, the Cluster process will end up – often in ways that are not so clear at the outset – improving the efficiency of resource allocation and the effectiveness of programme delivery. This will positively affect outcomes and impact on the lives and livelihoods of the targeted affected populations over time.
To be perceived to be 'adding value', coordination teams must, at a minimum, provide:
1.     An outline strategic orientation
2.     Maps, eventually with multiple overlays, showing
The affected area (with agreed boundaries and place-names)
Gaps i.e Who is doing What, Where (3W)
Population vulnerability (e.g damage density, disability, elderly)
Hazard and Risk (e.g arsenic contamination of ground water)
Coverage
3.     Disaggregated spreadsheets of who is doing what, where, and when with distribution, access, and coverage details, to the lowest level possible
4.     Guidelines on the appropriate technical practices to  employ (e.g content of hygiene parcels and rubble removal kits; pond water disinfection and sand filtration; vitaminisation requirements)
5.     Facilitation of effective meetings in the local language, with notes outlining agreed action points available in all relevant languages within 48 hrs (Note: meeting minutes are more detailed and might take longer)
6.     Website, updated daily
7.     Generic e-mail addresses
8.     Reports
Situation Reports
One page Fact Sheets
Advocacy Notes


This is is a section from Clusterwise 2. Reproduction is encouraged. It would be nice if the author, James Shepherd-Barron, and clustercoordination.org were acknowledged when doing so.
http://james.shepherd-barron.com/clusterwise-2/10-how-does-cluster-coordination-add-value/