Coordination Architecture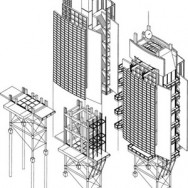 These roles and responsibilities clarify the humanitarian architecture at country level. They are currently being agreed among Global Cluster Lead Agencies. Much of what follows is adapted from a draft internal briefing note from OCHA, dated September 2010.
RESIDENT / HUMANITARIAN COORDINATOR (RC/HC)
The overall goal of the RC/HC is to provide leadership and coordination to ensure appropriate and effective humanitarian action.
The RC/HC establishes and convenes the Humanitarian Country Team (HCT).
The HC has a key role in all areas of work of the Clusters and should meet with Heads of Cluster Lead Agencies and Cluster Coordinators regularly.
The HC must advocate with the host government, donors, and other stakeholders on behalf of the Clusters.
HUMANITARIAN COUNTRY TEAM (HCT)
The overall goal of the HCT is to set policy, resolve issues, and advise the RC/HC.
The HCT is considered the ultimate platform for decision-making and coordination of humanitarian action.
The HCT is headed by the RC/HC and comprises Heads of UN agencies, and representatives from the IOM, NGOs and the Red Cross and Red Crescent Movement.
Heads of agencies who also lead Clusters represent both their agency and their Clusters in this forum.
As the UN Country Team (UNCT) is made up only of heads of UN agencies, any positions taken on the humanitarian situation should feed into discussions at the HCT.
Likewise, any collective positions taken by the NGO community (through, say, the NGO Forum) should be fed into the HCT.
INTER-CLUSTER COORDINATION GROUP (ICCG)
The overall goal of the ICCG is to ensure technical and operational collaboration and overall situation analysis and prioritisation between Clusters while integrating key cross-cutting and sub-sectoral issues. This includes umbrella issues such as 'protection' and 'disaster risk reduction'.
The ICCG is headed by an Inter-Cluster Coordinator (usually OCHA) appointed by the RC/HC, and comprises only Cluster Coordinators and a government representative (preferably as co-chair). Where the crisis is deemed too small (by the HCT) to warrant such a dedicated position, this role will be fulfilled by the RC/HC or one of the Cluster Coordinators designated by him/her. Other stakeholders may attend but only as observers. They should not sit at the table.
It is the responsibility of this group to ensure that cross-cutting issues (e.g protection, age, diversity, gender, HIV-AIDS, environment) and sub-sectoral issues (e.g sexual & gender-based violence, psycho-social, mental health) are discussed, and agreed solutions acted upon within respective Clusters. Focal Points for cross-cutting and sub-sectoral issues may be invited to the ICCG on an ad hoc basis, but are not permanent members.
CLUSTER LEAD AGENCY (CLA)
CLA Heads are responsible for fulfilling their Cluster coordination obligations as per the agreed terms of reference for CLAs at country level, and are accountable to both their agencies and the RC/HC for doing so.
CLA Heads are expected to mobilize sufficient human, financial, and material resources within their Country Offices to fulfil their Cluster obligations.
The CLA is responsible for appointing a Cluster Coordinator and any other support staff needed for effective functioning of the Cluster.
Cluster Coordinators are considered to be staff members of the CLA. This applies to locally hired consultants as well as visiting members of Global Cluster Lead 'surge' rosters. They work for, and report to, the CLA Head. However, they are expected to be independent and impartial in representing the collective views of the Cluster they represent. These views will not always accord with the views of parent agency.
CLUSTER PARTNERS
Each Cluster is expected to represent all stakeholders working in, or planning to work in the sector. These include inter alia:
Government
Local Authorities
Donors
UNICEF technical representative (when not serving as Cluster Coordinator)
NGOs (National and International)
Community-based Organisations (CBOs)
The Red Cross-Red Crescent Movement (including ICRC, if present, as an observer)
The private sector (including academic institutions)
Coordinators from other related Clusters (including the Early Recovery adviser)


This is is a section from Clusterwise 2. Reproduction is encouraged. It would be nice if the author, James Shepherd-Barron, and clustercoordination.org were acknowledged when doing so.
http://james.shepherd-barron.com/clusterwise-2/11-coordination-architecture/