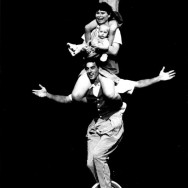 Effective coordination requires a dual approach which recognises operational coordination on the one hand and strategic coordination on the other. The latter will always take place initially at national level i.e in the Capital, and will include the Humanitarian Country Team whose role is to provide overall strategic direction. This is where policy, strategy, objective, and standard-setting must be set if coherence is to be achieved. The strategies can be adapted at sub-national level if necessary, but only if local circumstances are so different that such a course of action is deemed absolutely necessary. Technical standards cannot be set at the sub-national level.
Operational coordination works best the nearer it takes place to those affected by disaster. This functional level of coordination should move out of the Capital as soon as is feasible.
At sub-national level the specific sub-national Cluster Coordinator may report to either the Chief of Field Office or to the national-level Cluster Coordinator, as decided by the Head of CLA. It is recommended that Cluster Coordinators are accountable to, and report to, the National Cluster Coordinator or designated officer, with a secondary reporting line to the Chief of Field Office.
As a general principle, the more 'grounded' coordination is in the practical realities of field-based operations, the more practical and effective it is. Coordination at sub-national (or 'Hub') level therefore focuses on specific geographical regions or state divisions (districts, states, etc.) with particular concern for community level realities.
Sub-national Clusters have an important role in standardization of response (ensuring adherence to minimum standards, advocacy messages and local disaster-related strategy setting) and in communication. They must ensure information is received and disseminated from the national level, particularly in large or highly centralized countries and that local level issues are fed back to the national level.
At the national level, coordination is more focused on strategic approaches across the whole affected area. This requires:
negotiating coordination governance mechanisms
formulation of common inter-sectoral policies with the host-government
agreeing strategic direction with counterpart line ministries
ensuring application of coherent and 'most appropriate' technical practices
monitoring aggregated access, coverage and outcome indicators
planning joint needs assessments, and
providing centralised evidence-based justification for equitable resource mobilization (financial, material, and human)
Unless the disaster is extremely large-scale, common services such as map-making are generally provided from the Capital as this is where economies-of-scale accrue. In time, when strategic and technical matters have been decided, needs fully assessed, and priorities decided, the national role evolves to one of 'oversight'. This means:
monitoring the quality of service delivery
evaluating impact
ensuring that needs continue to be properly met, and
that no new gaps in aid delivery are emerging
Once the initial emergency response phase is over, Cluster coordination meetings become less frequent in the Capital and focus more on 'early recovery' and transition planning, even while continuing regularly in the field. At this point, where possible, human resources may be relocated down to the field level and/or downgraded (in seniority
The two 'loci' of coordination are therefore different, and require different skill-sets. But both are equally required, and are complementary one to the other. More importantly, both levels require similar resourcing.
(See section on 'Costs & Benefits' for more)