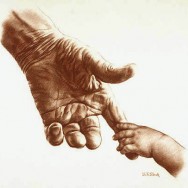 There is a formal process for establishing the Cluster Approach at country level. In brief, once it becomes clear that an emergency situation has arisen, the HC/RC consults with national authorities and relevant IASC partners at global and country level. This based on three key criteria: 1) a multi sector response is required; 2) a large number of agencies require coordination; and 3) the required response exceeds national capacity.
The HC then forms a Humanitarian Country Team (HCT) if not already in existence consisting of the UNCT plus representatives (from Government), the Red Cross–Red Crescent Movement, and the NGO community. Henceforward, all decisions regarding response to the emergency are taken by this team, noting that co-chairing and participation of Government will take different forms.
The HCT together with the government will determine which Clusters are required for each particular emergency. Negotiation will be needed to decide which Clusters are to be convened, and who should be assigned to lead them as Cluster Lead Agencies (CLA's). This decision is then formalized by the RC, who, in rapid-onset situations, has by now become the HC as well, in a letter to the Emergency Relief Coordinator.
A key 'lessons learned' from the Haiti and Pakistan responses of 2010 shows that more discretion is needed when deciding to activate Clusters. They are not supposed to be activated by 'default' but only in those sectors or thematic areas where existing coordination mechanisms are insufficient.
At global level, there are 11 Clusters:
Food Security [WFP and FAO]
Camp Coordination Camp Management [UNHCR and IOM]
Early Recovery Network [UNDP]
Education [UNICEF and Save The Children]
Emergency Shelter [UNHCR and IFRC]
Emergency Telecommunications [WFP]
Health [WHO]
Logistics [WFP]
Nutrition [UNICEF]
Protection [UNHCR]

Child Protection [UNICEF]
Gender-Based Violence [UNFPA and UNICEF]
Mine Action [UNMAS]
Housing land & Property [UN-HABITAT]
Rule of Law and Justice [UNDP and OHCHR]

Water Sanitation and Hygiene [UNICEF]
Ordinarily, national cluster leadership arrangements will mirror those at the global level, although it should be noted that any IASC member can be a CLA – it does not have to be a UN agency – and that any permutation is possible. For example, the nutrition sector can sometimes be found merged into the Health Cluster; WFP or FAO might become CLA for a 'food security' Cluster. There is also an increasing trend to appoint Cluster Co-Leads. For example, in Zimbabwe, the WASH Cluster is co-led by UNICEF and Oxfam. The most important determinant for cluster leadership is capacity fulfil the cluster coordination TOR.
Ideally, national authorities will be fully involved and endorse the Cluster Approach as the way the humanitarian community organises itself. While this is not an absolute requirement, it is the responsibility of the RC/HC to ensure that the mechanism adopted aligns with that of the Government.
Clusters need not wait for formal endorsement by the HCT, but should convene as soon as the need for a coordinated response becomes clear to any single potential Cluster member.
Clusters are established during the preparedness phase if possible, and phase out during the early recovery transition. Sometimes, this will involve Clusters 'merging' or 'reversing' into others to become sub-Clusters or working groups. Sometimes, the Cluster will 'morph' into a different but related entity. In countries facing small-scale sudden-onset disasters on a cyclical basis, the Cluster may go dormant as the longer-term and more 'developmental' sectoral approach re-asserts itself.
Government Co-chair options
Full co-chair arrangements  – govt counterpart is willing to lead or co-chair cluster meetings and actively direct the work of humanitarian partners in any one cluster
Remote co-chair. Govt counterpart is willing to coordinate but delegates the authority to do so the the cluster lead agency.  Co-chair is then presented with decision-making opportunities at regular intervals through out the response (this is the modus operandi for most clusters globally
Govt is unwilling or unable to co-chair for a variety of reasons and is instead informed of progress of the cluster to the greatest extent possible
Either way, the decision to phase out of emergency activities is a formal process requiring ratification by the HC. Compliance with the following criteria should be demonstrated before any such measure is taken:
Do the circumstances of the wider relief effort justify a merger, a modification, or a phase out?
Cluster objectives as described the the cluster strategy/strategic framework in terms of meeting relief needs have been met (note 'goods in the pipeline' does not fulfill this criteria)
Are there any Inter-Cluster or cross-cutting issues or activities that might be left unattended
Capacities of the government or development agency to whom responsibility is being handed over are sufficient
Government authorities are in agreement
No related Cluster objects i.e their programmes won't be jeopardized by premature hand-over.
Has due consideration been given to the prospect handing over to national or local authorities?
Do any of the Cluster members or members of the Inter-Cluster group object?
Once these questions have been answered, be prepared to write a two page justification for the HC outlining the handover timeline and strategy, emphasizing any key milestones.
There is no standard timeline for the closing down of the cluster as it will depend on the nature and scale of the emergency as well as the capacities of national and international actors to take over activities….but in most sudden onset crises, emergency phase last 3-6 months, recovery 6-12 months and reconstruction thereafter.  These are political phases that are often dictated by the government to promote the release of reconstruction funds which may not always reflect the cessation of humanitarian needs on the ground.
At the end of the emergency phase, while some cluster will be closed down, other clusters such as CCCM need to merge their activities into a broader recovery framework, leading to their progressive closing down of the cluster. This process should be undertaken with the full participation of government actors and the HC/RC.
For more guidance on exit strategy, see IASC paper on Exit Strategy for Humanitarian Actors in the context of complex emergencies
Transitioning clusters to government ownership or incorporation into developmental coordinating structures should be planned by the CLA from the beginning. However, experience shows that it is difficult to set pre-determined cut off points. As national governments often assume the primary role in reconstruction coordination, cluster members should work towards building governments capacities to coordinate recovery using a national-led mechanism. Cluster members can develop benchmarks and indicators to monitor progress that will inform possibilities of merging cluster's activities into the broader recovery framework and enable the closing down of the cluster.  
Usually, a cluster is transitioned into development coordination structures once recovery plans are well established and national coordination mechanisms are functional Or retained to ensure planning for ongoing preparedness and contingencies for future crises are adequately supported.  Particular attention should be paid to avoid sudden gaps in the coordination mechanisms and sector's operational response and that may undermine recovery strategies.
Finally, it is quite possible to keep key Clusters in existence after the  response phase has ended to ensure preparedness is consistently addressed.  And to establish clusters before a disaster occurs as part of contingency planning and good preparedness practice. Clusters might change their name to align with developmental structures but the 'approach ' is maintained.


This is is a section from Clusterwise 2. Reproduction is encouraged. It would be nice if the author, James Shepherd-Barron, and clustercoordination.org were acknowledged when doing so.
http://james.shepherd-barron.com/clusterwise-2/13-lifespan-of-clusters/