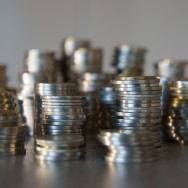 Adapted from IOM coordination handbook, ShelterCentre, 2010

The UN operates two mechanisms for the launch of crisis specific joint funding appeals to the global community – the Flash Appeal for emergency responses and the Consolidated Appeals Process (CAP) for longer-term crises.
Additionally, agencies may source funds directly through a bilateral relationship with public sector donors such as government agencies or with private donors, although these projects should still be included in the Flash Appeal and the Consolidated Appeals Process.
Standby funds consist of contributions from many donors which are pooled for allocation according to a common purpose. These funds can respond rapidly to urgent humanitarian needs, without delay for confirmation of donor pledges. Examples of these funds are the Central Emergency Response Fund (CERF), and the country-specific Emergency Relief Funds (ERF) and Common Humanitarian Funds.

The Financial Tracking Service (FTS), managed by OCHA, is "a global, real-time database which records all reported international humanitarian aid" to UN and non-UN agencies, from all sources. The FTS makes a distinction between uncommitted pledges, commitments and paid contributions and relies on agencies and donors alike to report into the system. The system is used by donors for visibility and for tracking funding gaps.
In the first week of an emergency response the two major routes to funding are by application to the Central Emergency Response Fund (CERF) and through the UN Flash Appeal.
The Central Emergency Response Fund
The Central Emergency Response Fund (CERF) is a humanitarian fund established by the United Nations to enable more timely and reliable humanitarian assistance to those affected by natural disasters and armed conflicts," (www.ochaonline.un.org). The CERF resources are unlikely to be sufficient for the cost of the entire response. Instead, the CERF operates as a seed fund for life-saving projects, either to cover the delay between an appeal and donor commitment, or to mitigate the effect of uneven distribution of humanitarian aid.
The funds are managed and distributed by the Emergency Relief Coordinator (ERC). Allocations are prioritised according to both the urgency of needs and the likely distribution of forthcoming funding.
The CERF operates through:
loans to allow rapid access to resources for immediate implementation of life-saving programs where there is evidence of forthcoming alternative funding;
grants to facilitate either the initial elements of rapid response to a sudden onset emergency, or time-critical response to prevent the escalation of a slow-onset crisis; and
grants to strengthen core life-saving elements of humanitarian response in an underfunded crisis, which has little prospect of funding from other sources.
The CERF funds only emergency or life-saving crisis response actions. Programmes will not be eligible if they focus on disaster prevention, early warning, recovery or preparedness, which includes resource stockpiling, although replacement of stocks used in sudden response can be included in an application. Life-saving activities are defined as those which, "…within a short time-span, remedy, mitigate or avert direct loss of life, physical and psychological harm, or threats to a population or major portion thereof and/or protect their dignity." (CERF Life-Saving Criteria 2010, p3)
Tip: Applications to the CERF should use appropriate 'life-saving' language to emphasize the time-critical nature of projects and demonstrate that funds being applied for are for initial interventions, therefore the submission should only be a portion of the total cost of the project proposed.
NGOs are not eligible to submit CERF applications unless as the implementing partner for a UN agency or IOM project.
Applications should include consideration of cross-cutting issues, such as gender, communicable disease, human rights and environment, principles of GHD, and the vulnerability of particular groups such as women, children, and the elderly.
THE FLASH APPEAL
A Flash Appeal is a mechanism through which "agencies responding to a sudden humanitarian crisis…present a unified set of needs to donors" to cover the costs of specific projects in the first 3 – 6 months of an emergency response. The appeal is compiled by the Humanitarian Coordinator in cooperation with all active humanitarian partners. The Flash Appeal mechanism is operated by the UN through UN/OCHA.
A Flash Appeal is published very quickly following the onset of a crisis, usually within one week. If an exact situation assessment has not yet been possible, the appeal should be based on the best available information, which may include informed predictions, or pre-existing data, such as population mapping. The appeal should outline possible scenarios with the appropriate response strategy for each, and should usually be revised in approximately one month when more precise information is available. If necessary it can be further revised after six months for presentation through the Consolidated Appeals Process (CAP).
The application should be simple and concise. It should include:
facts of what happened;
humanitarian consequences and scale of the crisis;
humanitarian needs;
the response plan with clearly articulated activities and outputs including partnerships formed; and
full costs.
Cluster coordination costs are eligible for inclusion in the Flash Appeal, but must be clearly separated from implementation costs.
Projects funded through a Flash Appeal must not be government-led, unless as a partner to a UN agency or an NGO.
The Flash appeal is a platform for publicising funding needs. The Cluster Coordinator prepares a comprehensive submission to the Flash Appeal including all projects prioritized and discussed with cluster members. Once endorsed by the cluster, or SAG, each agency inputs their submission onto an perscribed on-line system and the coordinator presents the cluster submission, both narrative and projects  to the Humanitarian Coordinator. The UN/OCHA, compiles the full Flash Appeal from the cluster submissions for endorsement by the Humanitarian Country Team. A final revision of the project submissions and overall appeal narrative is carried out by agency focal points at headquarter level before the  Flash Appeal is launched globally by UN/OCHA to donors.
Funds are not channeled through UN/OCHA or the Cluster Lead Agency. Donors select projects from the Flash Appeal and contact project agencies directly. Donors are encouraged to respect international good practice standards.
TIPS
Keep it brief and to the point– Flash Appeals must be read quickly.
Use charts and diagrams wherever possible to present data on overall cluster specific needs or response for the narrative section of the appeal.
Ensure that the submission complies with what is requested on the online system: events, locations, needs, beneficiaries disaggregated, partners, costs, activities, outputs and a response timeframe.
Ensure that there is backup capacity within a given agency outside the location of the emergency to input projects onto the online system particularly in areas when connectivity is a problem.
The Flash Appeal mechanism is separate from the CERF, but the two are complimentary, and should be prepared in tandem. Each should be sent to the Emergency Relief Coordinator as soon as it is ready. The Flash Appeal is a comprehensive account of response projects, from which those life-saving activities should be sent to the CERF for prioritisation of funding (IASC Guidelines for Flash Appeals, 2006, p3).
TIP: The attraction of eligibility for pooled funding can be a persuasive tool to encourage greater cluster participation.
The Consolidated Appeals Process
The Consolidated Appeals Process (CAP) is a "programme cycle for aid organisations to plan, coordinate, fund, implement, and monitor their response to disasters and emergencies, in consultation with governments". The CAP provides a mechanism to mobilise resources through a single, coordinated appeal that illustrates clearly the total range of needs in an ongoing crisis ( IASC CAP Guidelines 1994,).
The CAP allows for a more strategic approach to the provision of humanitarian aid and as a coordination mechanism greater interagency collaboration. The CAP is established for an acute humanitarian need caused by a disaster or conflict, when a government either is unable or unwilling to respond to a humanitarian need and in those humanitarian crises which demand a system-wide response, involving national and international partners from multiple sectors.
The CAP and selection of CAP countries are managed globally by the Emergency Relief Coordinator but is led in the field by the Humanitarian Coordinator.
The process by which a CAP is established is similar to that of  the Flash Appeal. The needs are identified at the field level, discussed and endorsed by each cluster prior to submission to the HCT for further prioritization and endorsement. Each agency submission is inputted onto the online system for further review at agency headquarter and OCHA headquarter level before being globally launched by UN/OCHA to donors.
The CAP is based on the Common Humanitarian Action Plan (CHAP). The Common Humanitarian Action Plan is the strategy for humanitarian action in a particular country. The Plan is developed by the Humanitarian Coordinator in cooperation with the national government and humanitarian partners, including IOM, the International Red Cross and Red Crescent Movement and NGOs. A Common Humanitarian Action Plan provides a contextualised snapshot of the crisis, including:
an identification of prioritised humanitarian needs;
possible future scenarios;
an outline of the planned response;
a statement of resource requirements; and
a framework for response monitoring and evaluation.
The FTS currently categorises appeals in three ways: "Consolidated Appeals," "Flash Appeals," and "Other Appeals."   However, what is often confusing is that the "Other Appeals" category has become a mixed bag of euphemized true CAPs/FAs (Sri Lanka CHAP, Pakistan and Yogyakarta Humanitarian Response Plan) plus appeals that vary significantly from CAP/FA standards (Tajikistan Humanitarian Food Security Appeal 2008-2009). The reason for this re-naming of a CAP is usually an effort to avoid government resistance to the publication of the appeal.
TIPS
Ensure that the submission complies with what is requested on the online system: events, locations, needs, beneficiaries disaggregated, partners, costs, activities, outputs, indicators and a response timeframe.
Ensure that there is backup capacity at headquarter level within a given agency outside the location of the emergency to input projects onto the online system particularly in areas when connectivity is a problem and to edit at review stages of the CAP.
As most CAPs are shared with government for endorsement prior to publication it is wise to ensure that projects have been discussed not only within the cluster but with relevant government authorities and counterparts to ensure inclusion.
Most CAPs undergo a gender markering exercise. Failure to demonstrate gender considerations in the  formulation of a project and the submission could lead to its exclusion from the CAP.
BILATERAL DONORS
Bilateral funding arrangements can be less time-consuming and more flexible than multilateral grants as they are negotiated directly with the donor. The agency is able to collaborate with the donor to target projects of mutual interest. However, all projects should be included in the coordinated appeals, as donors are otherwise unlikely to come forward.
International public sector donors provide funding for both ongoing humanitarian projects and emergency humanitarian responses. The funding is accessible through the Flash Appeal, the CAP, or as a bilateral arrangement through direct application to the donor. Major donors include the UK Department for International Development (DFID), the European Commission Humanitarian Aid Department (ECHO), Japan's JICA, AusAid, Swiss Development Cooperation, and the Office of US Foreign Disaster Assistance (OFDA).
The World Bank allocation system does not correspond to the need for a rapid disbursement of funds for emergency response at the onset of a humanitarian crisis. Instead, the World Bank integrates projects for long-term recovery, reconstruction and future disaster mitigation into investment programmes based on post disaster and post conflict needs assessments (PDNA, PCNA), which are gpverned by a tripartite agreement between the World Bank, the European Comission and the UN (>>Resources: World Bank).
Emergency Response Funds make allocations rapidly when needs emerge. Humanitarian partners submit proposals to OCHA, and distribution is determined by the Humanitarian Coordinator in consultation with an Advisory Board.
Common Humanitarian Fund (CHF) allocations occur two to three times annually. All agencies participating in the CHAP are eligible to apply. Clusters submit proposals to the Humanitarian Coordinator, who distributes funds according to an assessment of prioritised needs, arrived at in consultation with relevant stakeholders at country level.
GOOD HUMANITARIAN DONORSHIP
GHD is a collaborative donor initiative to improve accountability by establishing standards and principles for good practice in humanitarian funding. The principles are endorsed by DFID and ECHO, and include:
resource allocation according to a needs-based analysis;
donor coordination to avoid gaps in response funding;
a concept of 'do no harm'; and
funding allocation management to ensure new donations do not detract from existing commitments to ongoing crises.
Guiding Principles for Public-Private Collaboration for Humanitarian Action
The Guiding Principles were agreed between the World Economic Forum and OCHA to regulate public-private collaborations. The guidelines emphasise the three core principles of humanity, neutrality and impartiality in both donorship and humanitarian action.
Key Information Sources:
Financial Tracking System:
http://fts.unocha.org/pageloader.aspx
Central Emergency Response Fund:
http://ochaonline.un.org/cerf
Consolidated Appeals Process:
http://ochaonline.un.org/humanitarianappeal
ERFs and CHFs:
http://ochaonline.un.org/tabid/5839/language/en-US/Default.aspx
Public Sector:
http://www.dfid.gov.uk
http://ec.europa.eu/echo/index_en.htm
http://www.usaid.gov
World Bank:
http://web.worldbank.org/
Good Humanitarian Donorship:
http://www.goodhumanitariandonorship.org/
Public/Private Collaboration:
http://www.un.org/partnerships
For interesting perspectives on how well (or not) the Cluster Approach has functioned in terms of making resource mobilization more predictable, efficient, and effective, you can refer to these two articles:
"The frustrations of CERF. Toby Porter on how predictable financing has turned into less predictable funds for agencies on the ground." Toby Porter, 2007
http://www.odihpn.org/report.asp?id=2898
NGO engagement with the Consolidated Appeal Process in Zimbabwe: is it worth the effort? by Mudasser Hussain Siddiqui, NGOs and Humanitarian Reform Project
http://www.odihpn.org/report.asp?id=3142