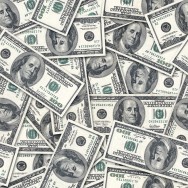 When looking at the costs and benefits of coordination as conducted by Clusters, there is an underlying assumption that good coordination positively affects the effectiveness of humanitarian aid delivery and is therefore better than chaos. This certainly seems to be consistent with the finding of the IASC's Phase II evaluation of Humanitarian Reform and the Cluster Approach which stated that "the benefits of coordination outweigh its costs".
How much coordination costs is not just about salaries and overheads, however. And the benefits are not just measured in terms of lives saved (see the end of this section). To understand how to do a cost-benefit analysis of 'coordination', it has to be understood what genuine coordination is all about. It is not just about dealing with who does what where and when. It involves life and death decision-making. Should a Cluster support water treatment by reverse osmosis involving, as it does, lots of expensive machinery, complicated logistics, high maintenance, and bulk fuel supply or should it advocate for distribution of water purification tablets for use by families in what remains of the home? This "Samaritan's Dilemma" was faced by the WASH Cluster during the Pakistan flood response recently.
If the Shelter Cluster only has enough plastic sheeting for one per family when the standard calls for two, should half the affected population receive the minimum standard while the other half receive nothing, or should everyone receive half of what is required – thereby more than doubling the distribution costs? This decision had to be made during the earthquake response in Yogykarta in 2006. These are the sorts of decisions made during the early days of disaster response operations by Coordinators and their SAG members – no longer by programme officers acting on behalf of individual organizations – as they wrestle with strategy-setting and resource mobilisation (see 'essentials of coordination' section).
This is what coordination is all about. To make such decisions, the relative cost-benefit of one intervention over another must be known, as must the opportunity cost of not taking any particular form of action. When planning the cholera response in Haiti, for example, it was useful to know the cost-effectiveness ratio's in terms of $ per DALY averted between immunization (which is extremely expensive at $1,658-$8,274) and hand washing with soap (which is much cheaper at $3.35) [Source: 'Disease Control Priorities in Developing Countries': Jamison et al, 2006; Chapter 2, p.41]
Coordination costs, but poor coordination costs lives.
These concepts are referred to again at the end of the section. Meanwhile, let's look at how much coordination cost as a management function.
In the five years since its inception, some in the humanitarian world think that the scope of the Cluster Approach has expanded too far beyond its original terms of reference and is therefore costing more than it should.
This "mission creep", they argue, has created a "bureaucratic monster" and diverted attention and resources to the process of coordination at the expense of delivering humanitarian assistance. Clusters have also been criticised for threatening longer term developmental assistance and undermining pre-existing development coordination structures. They go on to suggest that, since Clusters are expensive and unsustainable, they should be trimmed back to smaller numbers of people, be 'live' for shorter periods of time, and restrict themselves to the core business of 'emergency response' only. [See Section 'Back to Basics']
Whatever the veracity of these claims, there will be a minimum 'cost' to Cluster coordination. In other words, regardless of the scale of need, the competence of the authorities in situ, or the number of actors to be coordinated, a certain number of minimum functions will need to be performed and there will be a minimum number of people that need to be employed to perform them.
That said, it has been noted that Clusters are being activated for crises that are too small, or, more pertinently, where the number of NGO partners too few to warrant such extra cost. As a threshold, external 'surge' support for Clusters is probably only required for crises where:
A new crisis, or a sufficiently large scale deterioration of an existing crisis, has occurred where overall humanitarian need exceeds national capacities to respond
Needs of a multi-sectoral nature have been created
100-200,000 people have had their livelihoods affected, or
10-20,000 people are displaced and are likely to be displaced for over six months
The number of (government, UN, Red Cross, NGO) organizations requiring coordination exceeds 10 organisations (depending upon the size and complexity of cluster programming and activities)
The crisis occurs in a context where there is not a large existing developmental or humanitarian operation with corresponding functioning developmental coordination structures in place
NGOs previously not present are mobilising
Activating the Cluster Approach must be discussed and agreed with the government and the IASC.  Not all Clusters will necessarily be required to be activated.
Only a comprehensive cost-benefit analysis can demonstrate where Clusters add their value, and whether it is worth the expense. At the time of writing, no such systematic analysis has been conducted, largely because a suitable methodology based upon measurable results of disaggregated coordination outputs has never been developed by experienced Cluster Coordinators, nor agreed with CLAs. All we have is a series of apparently unequivocal yet largely unsubstantiated statements from various evaluations that rely largely on self-triangulating personal opinions of senior managers, including OCHA's Phase II evaluation, which, as mentioned above, state the "the benefits of Cluster coordination outweigh the costs" (ALNAP, 2009). This section explores some of the factors, but does not pretend to conduct the sort of detailed analysis required.
Assessing costs and benefits suffers from the following challenges:
First, it takes as its starting point the assumption that what is currently being offered by the global humanitarian system under the Cluster Approach is adequate, when it is not. Cluster Coordinators and their teams are inadequately trained and inadequately resourced.
Second, the question ignores the opportunity costs associated with coordinating poorly, including:
a.   Cost-benefits in terms of excess deaths averted (in DALY and QALY terms).
b.   The additional marginal transaction costs incurred over that which passed for coordination before the advent of the Cluster Approach.  And thirdly, the question fails to take into account the marginal costs in terms of:
c.   Cost-benefits of 'coordination management' as a legitimate management discipline.
d.   The entire cycle of coordination, including preparedness.
The organigram that follows reflects the optimum staffing requirements for the establishment of a Cluster coordination team for a large or medium-scale emergency response. It conforms to a basic 'core' model (the blue boxes) capable of proving the level of service expected by Cluster partners. Some responses will require less, some more. For the earthquake response in Haiti in 2010, the Shelter Cluster had a team of 21 international staff in the Port-au-Prince coordination cell alone. The WASH Cluster had 17 at one point (well, WASH is, in large crises, effectively three separate Clusters) and stabilised at 11. For the Cholera response which occurred later in the year, the Health Cluster coordination team, normally 3 people, temporarily expanded to 10 (if the CDC team attached to the Ministry of Health is included).
The point here is that Cluster coordination is conducted by teams which expand and contract according to evolving need and the phase of response. Team sizes also depend on how many service functions are either 'common' – and sometimes co-located – (as in Islamabad for the Pakistan floods response in 2010), or provided by others such as OCHA or government departments (such as the Epidemiology and Statistical service in Tajikistan).
The blue boxes refer to the core team which would be needed in any scale of response, although some posts could be held by pre-existing national staff or secondees from among the Cluster membership. It is quite possible that some functions, particularly GIS mapping, data management and monitoring require more than one person, especially at the beginning of a crisis. During the Pakistan earthquake response in 2005/6, for example, the Emergency Shelter Cluster at one time employed sixteen data entry clerks. These were a combination of volunteers and locally-hired national staff. In Yogyakarta one year later, the same Cluster worked with a team of over 40 monitors, most of whom were volunteers from the local Gadja Mada University whose only costs were fuel for their motorcycles, their training as enumerators, and one meal per day. During the Cyclone Sidr response in Bangladesh in 2008, the WASH Cluster outsourced its GIS mapping and monitoring functions to a semi-privatised government entity called CEGIS. The total cost for sophisticated maps on demand and fifty full-time monitors roaming the affected areas amounted to less than $10,000 per month.
In addition, each sub-national team (pink boxes) requires a dedicated coordinator, information manager and administrator, plus adequate operational support to sustain stand-alone functionality. Operational support costs may be considerably higher for such teams if they are required to establish themselves in areas with no previous presence. Much better, then, is to devolve this responsibility to an NGO Cluster partner – especially one that was working in the affected area prior to the disaster.
It should be assumed that such structures will need to be sustained for at least nine months, although twelve months or more is not unusual. Experience suggests that smaller scale crises require Clusters to be activated for at least three months.

Of course, numbers alone is no guarantee of quality, and too large a team has a tendency to detract and divert attention from longer-term programme activities. It is also possible to realise economies of scale through co-location and provision of shared services.
Nevertheless, the table below outlines the human resourcing and operational support costs for an 'ideal' Cluster coordination team in the field for a large and medium scale emergency respectively. The posts outlined reflect requirements based on field experience and represent the optimum staffing levels required for effective coordination management. The two columns for a large-scale emergency represent 'worst case' and 'best case' scenarios i.e most expensive versus lowest cost by virtue of using volunteers and/or national secondees from the CLA or other partner agencies.
Note that the monthly unit costs used in the table are based on UN planning figures, and are therefore indicative and gross i.e include components for operational support such as travel, food and accommodation, plus overheads and entitlements such as pensions, school fees, insurance etc.
Function
Grade
Units
Unit Cost/Month – Worst Case ($)
Unit Cost/Month –Best Case ($)
Unit Cost/Month ($)
Comments
LARGE
MEDIUM
National Coordinator
P5/4
1
25,000
25,000
25,000
From external 'surge' resources
Assistant Coordinator / Cluster Manager
P4/3
1
20,000
20,000
20,000
Could be existing programme officer or NGO secondee
Sub-National Coordinator
P4/3
3
60,000
45,000
15,000
Often a partner NGO will take on this role. But it still has to be paid for by someone.
National Information Manager
P4
1
20,000
20,000
20,000
Sub-National Information Manager
P3/2
3
36,000
21,000
7,000
Temporarily recruited national staff
National GIS Mapper
P3
1
15,000
15,000
National Data Manager
P3/2
1
12,000
12,000
Monitoring & Evaluation Officer
P3
1
17,000
Part-time, from existing CLA resources
Webmaster
P3
1
17,000
7,000
Full-time for one month, then remote support; potential for common service in-country
Technical Adviser
P4/3
2
40,000
20,000
20,000
Full-time but only for the initial response phase; can sometimes be found from NGO partners
Resource Mobilization Officer
P3
1
17,000
For pooled funds. Potential for common service
Human Resource Officer
P4
1
20,000
Full-time for one month, then remote support
Communications Officer
P3
1
17,000
Reports. Potential for common service in-country
Assistant
G4/3
4
40,000
28,000
7,000
Driver
G2
4
20,000
20,000
5,000
Pooled vehicle in capital, but dedicated capacity in Hub
National IM support
G2
10
50,000
10,000
Survey, mapping, data entry/cleaning; front-end loaded; volunteer
7% Programme Support
33,000
17,000
8,000
Including HQ increment
Total cost per month
458,000
260,000
127,000
This table demonstrates that a full Cluster coordination team for a large-scale response requiring international staff 'surge' to provide full service support, can cost up to $458,000 per month in terms of salaries and operational support costs for the first few months of response. It is unlikely to cost less that $260,000 however. When capital and recurrent non-staff costs (for establishing and running the new office) are included, it should be assumed that the actual cost for the 'worst case yet most likely' scenario for the coordination of each life-saving Cluster in a mega disaster such as Haiti in 2010 is likely to be in the region of $500,000 per month – at least, for the first two or three months.
The 'best case' scenario refers to situations where many of the functions, if not posts, are provided by national staff and/or volunteers from existing or partner resources.
By way of providing a relative frame of reference, the Health Cluster assumes the costs outlined on the next page. This is clearly based on the 'Cluster Lite' logic and represents the barest minimum of human resource requirements. Without wishing to suggest that these costs are unrealistic, it should be pointed out that the Health Cluster is not 'independent' in the same way that other Clusters are expected to be in as much that the Cluster Lead Agency, WHO, reports to the World Health Assembly and is therefore necessarily embedded in the Ministry of Health where many 'support' functions required for other Clusters are already found.
In order to emphasise the point that Clusters are not all the same, it should also be pointed out that one of the major programme components of any public health intervention coordinated by the Health Cluster is 'disease surveillance', and funds are requested for this accordingly. For other Clusters, such 'surveillance' costs would be included as part of the coordination (information management) costs, and therefore be seen by many donors as an overhead, not a programme function.

When trying to obtain a global figure for the actual cost of coordination, even OCHA accepts that it remains difficult to tease out the exact amount allocated to actual Cluster coordination. What they do know is that 56 free-standing Cluster coordination projects were presented in 2010 for a total of just under $60 million, of which 25% was funded.
But this analysis does not include the costs of Cluster management at regional or HQ level in Geneva and New York, the costs associated with building and maintaining global and regional Cluster capacities, costs of training and capacity-building at national and sub-national level, nor the opportunity costs of diverting resources away from CLA normative programmes at country level during disaster responses.
Nor does it include the considerable cost of needs assessment (an area all of its own which requires more attention by the humanitarian community), monitoring, evaluation, or such prosaic things as hire of meeting rooms and provision of professional translation services.
It is also highly likely that many CLAs at country level under-estimate the actual cost, even if they remembered to request the cost in the first place. Experience suggests, for example, that the costs of information management alone are consistently and severely under-estimated, while costs for sub-national 'Hub' coordination are often left out altogether.
It is difficult to quantify the benefits of coordination in general and Cluster coordination specifically. However, Clusters are deemed to add value through:
1.     Transfer of knowledge
2.     Legitimacy through wider engagement and inclusivity
3.     Coherence of standards
4.     Leverage of national and local authorities
5.     Inclusion of communities
6.     Sharing of values
7.     Increased impact through joint strategic and operational planning
8.     Advocacy, with the Cluster speaking with one voice
9.     Enhanced predictability
10.  Increased transparency and accountability
Until some aspiring PhD post-grad at the London School of Economics takes up the challenge, it will have to be left to you, dear reader, to work out to your own subjective satisfaction whether the indirect and often intangible benefits of coordination actually make any difference in any meaningful way, and whether the blood, sweat, and tears – far less the money, or the lives you think you might have contributed to saving – is worth it.
While reflecting on this, remember that humanitarian action is measured at its simplest in terms of lives saved. Health economists turn this the other way around and talk about "death averted". If it was not 'averted', the question then is, "was this death avoidable?" They also talk about "excess mortality" i.e those deaths which are above what would normally be expected in any given situation. Morbidity, or what we would call "injury" or "illness", is measured in much the same way using units called "Disability Adjusted Life Years" (DALYs). Since each of these has a monetary value attached to it, it is possible, in theory, and without getting too steamed up about the morality of it all, to work out when intervention is worthwhile, and when it isn't.
If you don't believe me, think about how the re-insurance industry works and then look up the websites below. Then go on to think about the few lives saved by all those Search & Rescue (SAR) teams flown into every earthquake zone from all over the world. Most people brought up from under the rubble cost over $120,000 each to save. Is it worth it? Of course it is. I can hear the howls of outrage now. But, is it worth it when that same amount of money could protect two million children from the risk of contracting polio. This is the nature of "opportunity cost", and must surely be the hardest of all life's questions. Yet humanitarian planners and coordinators make decisions like this all the time. It's called "allocative efficiency" and "prioritization of scarce resources" amongst other things.
For further information, see: www.munichre.com, www.cred.be


This is is a section from Clusterwise 2. Reproduction is encouraged. It would be nice if the author, James Shepherd-Barron, and clustercoordination.org were acknowledged when doing so.
http://james.shepherd-barron.com/clusterwise-2/32-costs-and-benefits-of-coordination/