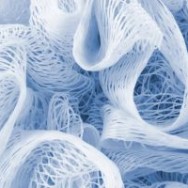 If you thought the HC might have a difficult job in trying to juggle the conflicting demands of Heads of Agencies — who didn't get where they are today by being 'shrinking violets' – then try being an Inter-Cluster Coordinator … surely the most demanding of all humanitarian coordination jobs?!
This role is currently ill-defined and is being reviewed by the IASC who have finally woken up to how critical this function is to the overall succes or otherwise of the entire emergency response and recovery effort. It seems that a special cadre of experienced Cluster Coordinators will be formed in support of the RC-HC who will continue to double if not triple-hat (as Resident Representative). If this is indeed OCHA's intention, then this person will have to become de facto 'Deputy Humanitarian Coordinator'. Unless the reporting and accountability lines of the Cluster Coordinators are clarified and the Inter-Cluster role given genuine delegated authority and responsibility, this role will be about as useful as an ashtray on a motorbike, and as doable as constructing an intergalactic ice-glider out of a braille version of lego. It will also no doubt require more 'leadership' and less 'consensus' than many Cluster Lead Agencies or Cluster Coordinators will be prepared to concede.
Meanwhile, at least the HCT has pretty well defined membership. Not so the Inter-Cluster Coordination Group, since everybody with a view thinks they have a right to be there. And perhaps they do.
How many so-called Inter-Cluster coordination meetings have I attended where the people sitting at the table are the ones who got there first, while a further thirty or more assorted visitors squat around the edges, waving their papers around trying to get a word in edge-ways.
I don't know how often it is necessary to repeat this, because so many people seem to take offence when I do, but Inter-Cluster meetings are for Cluster Coordinators and appointed Cross-Cutting and Thematic Focal Points only. If they (or OCHA) wish to invite others such as their Heads of Agencies, Visiting Dignitaries, NGO Technical Advisers, their parents, or disaster affectees, that is fine. If the entirety of the Cluster membership wants to turn up, that's fine too. But these 'guests' sit behind, not at, the table and can only speak if invited. This is the same for NGOs acting as Cluster Co-Leads. There is only one seat at the table. If the Cluster Coordinator and the Co-Lead agree to replace one another, so be it. NGO representatives are invited to join the HCT to give space to the NGO view; it doesn't need to be repeated at the Inter-Cluster table.
This is not to be rude to NGOs. It is not a slur on anyone's competence. It is just basic good business practice. Just look at 'The News' next time a large inter-governmental meeting is on TV. Prime Minister at the table, everyone else behind. After all, one of the main points in having Clusters is that the Government and the HC have a single person to call. A single person who can represent, and therefore speak on behalf of, the Cluster. If they can't, or won't, get someone who can, and will.
Meanwhile, based on what is currently 'taught' at HC strengthening workshops, the ICCG's role is to ensure:
1.     A multi-sectoral operational response plan is formulated and followed.
2.     Resources are equitably and appropriately prioritized across Clusters.
3.     Cross-cutting and thematic areas are appropriately and consistently addressed.
4.     Gaps and duplications are avoided.
5.     Needs Assessments reflect actual needs.
6.     Advocacy strategies are consistent.
7.     Coherent transition and exit strategies for Clusters are commonly agreed.
These trainings go on to say that, "the Inter-Cluster forum takes guidance on strategic and policy issues from the HCT, and feeds back broad operational priorities and concerns to the HCT".
Nothing wrong with that. But, while recognising the legitimate oversight role of the HCT, who formulates the humanitarian response strategy that all Clusters follow? And the answer to that, my friends, is that the Inter-Cluster Coordination Group does. After all. it is the Clusters who do the assessments and so provide the best link to field realities. This is another reason why Clusters were formed: to prevent the views of vested interest from skewing the response.
The ICCG then goes on to be responsible for "operationalizing" the strategy, of course, but it is demeaning to those who actually deliver aid and those who receive it, to suggest that this is all it does.
The ICCG is headed by a dedicated Inter-Cluster Coordinator (usually OCHA) appointed by the RC/HC, and comprises only Cluster Coordinators and a government representative (preferably as co-chair). Where the crisis is deemed too small (by the HCT) to warrant such a dedicated position, or OCHA is not present, this role should be fulfilled by the RC/HC or one of the Cluster Coordinators designated by him/her.
Each Cluster Coordinator is responsible for ensuring his or her collective Cluster view is properly represented at 'Inter-Cluster Coordination Group' (ICCG) meetings, and, equally, that any inter-sectoral and/or cross-cutting issues that may impinge on the action of his or her Cluster members are properly discussed, and outcomes of these discussions fed back to the Cluster.
The ICCG serves four main functions:
1.     Coordination of day-to-day operational issues that impact all Clusters to ensure there is a common position and response across all Clusters. Each Cluster benefits from getting analysis and developments from other sectors concerning emerging priorities, external events and updates from the sub-national coordination hubs.  Conversely, from the analysis provided to the ICCG from your Cluster, other Coordinators can inform their planning.  In this sense, the ICCG is the main engine room for troubleshooting strategic and operational issues within the overall humanitarian response.
Inter-Cluster issues that may arise on a daily basis include designing and for planning joint assessment and joint monitoring, developing joint distribution plans, planning joint registration exercises for those displaced or affected by a crisis, and resolving assessment results and information regarding needs from several sources that are different.
2.     Development of an Inter-Cluster strategic framework/resource mobilisation plan based on joint programming. Such a strategic framework should focus on all aspects of forward planning for preparedness, response and recovery. The plan links the activities and strategies of all Clusters and is used to inform resource mobilisation, the prioritisation of sectoral programming and the development of advocacy messaging for issues that would benefit from the agreement of the whole Cluster system. Central to this task is to actively seek out potential for joint programming between each Cluster that synergises effort, increases efficiency and adds value to overall response. As the response moves from emergency to recovery, the strategy will necessarily need adjustment and updating.  The plan can be in the form of a formal multi-agency/multi sector appeal document (CERF/Flash/CAP/CHF) in the case of a sudden onset crisis, or can be a stand-alone plan that is subsequently used for advocacy and resource mobilisation as required.  In either case, the plan structure is the same as for an individual cluster strategic framework.  In most cases the ICCG strategic framework should also include contingencies for future crises.
3.     Integrate cross-cutting issues into individual Cluster strategies and mainstream individual Cluster requirements into the strategies of other Clusters. Gender, HIV-Aids, Environmental issues, Protection and Early Recovery are all familiar and institutionalised cross-cutting themes which must be addressed in Cluster strategies.  Often, in large crises, there are focal points within specialised agencies who are specifically assigned to assist with mainstreaming cross cutting themes into each Cluster strategy through the ICCG (such as GENCAP).  Other cross cutting issues may emerge during the crisis that are particular to the context and which require additional support for effective mainstreaming (eg land tenure).  In the majority of small to medium crises, however, where there is less available technical capacity to support mainstreaming, this task often falls to the Inter-Cluster Coordinator.
Regardless of the specialised technical capacities available, each Cluster Coordinator has a duty to ensure that the requirements of his or her Cluster strategy are reflected in the strategies of each of the others, and that synergies for joint work are identified.  For example, programmes for delivery of shelter assistance to households must be delivered in harmony with programmes to provide sanitation, psycho-social assistance is not duplicated in the Health and Protection Clusters, and cholera preparedness is not left undone between the WASH and Health Clusters.
4.     Advocate with the HC on strategic issues that affect all Clusters and inform the agenda of the Humanitarian Country Team. The ICCG is chaired by a dedicated Inter-Cluster Coordinator from OCHA.  The coordinator acts as the principal liaison between the Clusters, the HC and the HCT.  Gap analyses and strategic plans developed within each Cluster, and through the ICCG, will be promoted through the Inter-Cluster Coordinator to inform and direct the agenda for regular Humanitarian Country Team (HCT) meetings.  In this manner, the strategic output of Clusters can be passed up for discussion and sanction by the HC, country representatives of Cluster Lead Agencies (CLAs) and other IASC agencies.  This further allows for gaps and strategies to be further discussed at the political level with the host government as well as with the global headquarters of IASC and CLAs. For large-scale responses, the future will probably see the Cluster Coordinators 'seconded' to, and co-located with the OCHA Inter-Cluster Coordinator, who, if (s)he is not the HC, will be de facto Deputy HC.
Typical Inter-Cluster challenges, and for which each Cluster Coordinator is expected to support the Inter-Cluster Coordinator (ICC), include:
Supporting the ICC in managing relationship between the ICCG, HC and HCT
Advising the HC and HCT of agreed strategic objectives, and ensuring they are being 'operationalized'
Holding CLAs accountable for leading sectoral coordination effectively
Stopping CLAs from acting independently of their own Cluster Coordinators
Ensuring effective and equitable resource mobilisation
Ensuring integration of Disaster Risk Reduction into Cluster strategies
Ensuring strategic distribution of resources
Supporting application of common information management services (from OCHA and/or the IMWG)
Clarify which Clusters are a priority at which point over a response cycle
Design and coordination of multi-sector rapid assessment, Post Disaster Needs Assessments (PDNA) etc
Developing appeals for CERF/FLASH and their revisions, ERF/other pooled funds
Liaison and co-chair with National Government
Creation of ICC hubs where required
Disaggregating disaster impact from background poverty
Agreeing common population denominators, indicators, and prioritization criteria
Including those working outside the Cluster system
Managing multiple stakeholders, including

Civil protection
Presidents office
Government line ministries
Donors (multi-trust funds, CERF secretariat, ERF manager, World Bank, IFIs)
Integrated missions
The military
Community representatives and local authorities
NGO coordination bodies
Private sector
UNDAC,

Formulating response options concerning settlement of affected populations
Sharing sector programming good practices for

life saving clusters
cross-cutting clusters
early recovery

Contingency planning
Defining parameters for end of emergency phase
Handover to UNDP Recovery Coordinator/Government
For an 'accountabilities matrix' that begins to delineate which Cluster is responsible for what, see: www.oneresponse.info
Updated 14 July 2011


This is is a section from Clusterwise 2. Reproduction is encouraged. It would be nice if the author, James Shepherd-Barron, and clustercoordination.org were acknowledged when doing so.
http://james.shepherd-barron.com/clusterwise-2/6-inter-cluster-coordination/