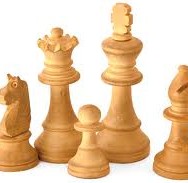 Shared strategic approaches allow multiple agencies with diverse mandates to achieve goals collectively that could not be achieved by individual approaches alone. Clusters are the expression of that collective realization and aim to provide the "enabling environment" that allows diversity to strengthen both the effectiveness and efficiency of aid delivery.
Planning and developing a strategy requires:
The promotion of timely and preferably joint needs assessment and sector specific analysis. This should use appropriate methods and ground-truthing to ensure beneficiary participation. This includes the adequate attention that should be given to the needs and challenges specific to gender and of vulnerable groups.
Identification of duplications and gaps in coverage taking into consideration the capacities and activities of both government and non-governmental actors.
Using lessons learned from past actions and beneficiary feedback to revise strategies and action plans accordingly.
Developing the transition to longer-term recovery programming in close consultation with the Early Recovery network. Completing the handover of the coordination role to other agencies, ensuring that coordination for residual needs is provided.
The 'Cluster Approach' calls for a strategic framework to be drafted on behalf of all Cluster partners and participants by a small team representing all stakeholder groups (see Terms of Reference for the Strategic Advisory Group – SAG).
Some Cluster Coordinators prefer to turn this into more of a framework document (a 'SOF' – or Strategic Operational Framework) which outlines operational ways of working together within the context of applicable principles and policies in addition to the strategy. This allows partners to develop their own strategies according to their own mandates, capabilities, capacities, and comparative advantages, while at the same time providing a road-map for coherent planning on behalf of all Cluster partners.
A SOF would have headings something like these:
XXX CLUSTER COORDINATION GROUP
(Country & Response)
STRATEGIC OPERATIONAL FRAMEWORK
1.         INTRODUCTION

2.         GLOBAL GUIDING PRINCIPLES

3.         NATIONAL POLICY FRAMEWORK

4.         GOAL

5.         OBJECTIVES

6.         STRATEGY

6.1      Prioritization:

6.2     Activities:

6.3    Expected Outcomes

6.4    Indicators

6.5    Community Involvement

6.6    Key assumptions

7.         STANDARDS

8.         INTER-SECTORAL LINKAGES

9.         CROSS-CUTTING ISSUES

10.       COORDINATION MANAGEMENT

10.1     Governance Structure

10.2     Technical Assistance

10.3     Information Management

10.4     Monitoring performance

11.       DEFINITIONS
For an example of a SOF, see: www.clustercoordination.org/sof
See also Case Study annexed