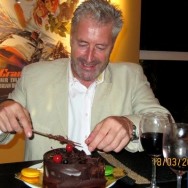 As editor and principal author of 'Clusterwise 2'',  I am clearly a "Cluster Nut" who needs to get a life. I might as well tell you that I also happen to be co-founder of 'clustercoordination.org', a global public good provided by an informal 'community of practice' of experienced Cluster Coordinators and Information Managers whose sole interest in life is to provide those involved with Clusters some practical tips on how to manage the coordination of humanitarian action based on their own experience of what works. And, believe me, we have learned the hard way ! More detail on how to actually do the tasks outlined, complete with templates, 'best practice' examples, and case studies can be found at our website:
www.clustercoordination.org
The sections that follow are designed to complement, not replace, the 'official' tools and guidance notes coming out of the formal Inter-Agency Standing Committee (IASC) process, which can be found on the UN's official 'humanitarianresponse.info' web platform.
As ever, the content is supposed to evolve to reflect changes in the humanitarian system. It is in other words, a living document. Comments from anyone at any time are welcome, even encouraged, as we all need to learn from each other's experience. It would be great if you could post a comment in the space provided at the bottom of each section. One of us will do our best to reply.
As lead-editor, I would like to thank the various humanitarian experts, all of whom are members of 'clustercoordination.org', who contributed to the writing of these sections, and who provided invaluable technical advice based on their experiences of applying the Cluster Approach in the field.
They are:
Dave Hodgkin of Benchmark Consulting
Brian Kelly of IOM
Anna Pont of UN-Habitat
Neil Bauman, independent
Joseph Ashmore, independent; and
Pete Manfield of UN-OCHA
COPYRIGHT
Copyright © 2009-2011 by James Shepherd-Barron
Use of the information not explicitly produced by the Inter Agency Standing Committee or the Global Cluster Lead Agencies, and therefore already in the public domain, is encouraged although due recognition and mention of the author and 'www.clustercoordination.org' would be appreciated when doing so.
DEDICATION
'Clusterwise 2′  is dedicated to Yantisa Akhadi who has helped us so ably over the years since 'clustercoordination.org' was formed by volunteering to keep our website not just up, but reasonably up to date.
DISCLAIMER
The views expressed in 'Clusterwise 2′  are solely those of the authors, and do not necessarily reflect the views of their clients and/or employing agencies.
Updated 22 May 2011


This is is a section from Clusterwise 2. Reproduction is encouraged. It would be nice if the author, James Shepherd-Barron, and clustercoordination.org were acknowledged when doing so.
http://james.shepherd-barron.com/clusterwise-2/introduction-to-clusterwise-2/