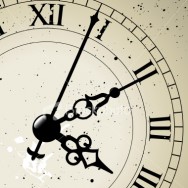 The present situation via-a-vis Cluster coordination is imperfect, tense, and gives the appearance of having an uncertain future. This is hardly surprising since it is becoming ever-clearer that humanitarian reform was a concept dreamed up by non-native English speakers with an unclear grasp of the grammatical peculiarities of the English language.
Clusters have been brought up as 'nouns' by their parents, the 'Global Cluster Lead Agencies', with the sort of benign distracted indifference that busy nanny-hiring parents so often display. But, with their parenting skills being increasingly challenged by those who pay the school fees, it turns out that these parents have not only lost their little darling's birth certificate, but are now also querying the paternity. This is because they have just discovered — qu'ell horreur cherie — that their offspring are expensive as well as troublesome. "Our children are not 'nouns' at all," they wail, "they have been 'transitive verbs' all along!"
They cannot be nouns because, as legally accountable entities, they don't exist.
And, as verbs, all they can do is 'facilitate' an 'approach' that is so controlled that they can do little more than throw the odd toy out of the playpen.
There is a growing number of people who think Clusters have become self-serving, bureaucratic "monsters", and that it's time to "get back to basics". Do they have a point?
The primary role of Cluster coordination is to ensure that humanitarian assistance programmes in any one geographic or thematic area of work do not conflict, overlap with, or result in major gaps in service delivery. Secondary aims are to ensure complementarity between agencies as well as with government, identify outstanding needs, and advocate for funds and policy change.
To do this, Clusters are required to create a sector strategy which integrates cross-sectoral areas of work, includes cross-cutting issues that conform to the contextual realities on the ground, and provides guidance on appropriate technical 'best practices'. Such a strategy needs to be adapted according to emerging needs.  All this assumes the regular supply of meaningful planning information and analysis to and from Cluster partners. For this to be ensured four things are required:
Well managed information-sharing and coordination meetings (they are not the same thing …)
A current strategic operational framework document
A recent Situation Report (SitRep)
An up-to-the-minute website (or googlegroup or similar)
There, how difficult could that be?
But it is difficult. And the other forty-six sections that follow in 'clusterwise 2′ explain why. It is much more difficult, and requires a much greater investment in people and assets than most senior managers seem to realize. Coordination management does indeed require shed-loads of highly qualified people but only in certain phases of the crisis and only for limited amounts of time … the time it takes to transfer skills, in fact.
That said, in certain places, and at certain times, Clusters have performed well, and the original intentions of the architects of humanitarian reform have been realised: Improved humanitarian action through better coordination, leadership, predictability, accountability, and partnership. In too many other places, though, Clusters have not performed so well.
This book therefore suggests that we, the humanitarian community, 'get back to basics' by re-defining those core functions that are essential to good coordination of humanitarian action, and deepen the particular skill-sets needed for each. Trust and invest in Coordinators at all levels. Distil the Cluster enterprise back to its fundamentals. Decide who is responsible for what, and delegate the required level of responsibility and authority to staff and partners in the field to get the job done. Recognise that all partners have a stake in, and are therefore equally accountable for, the outcome of their combined humanitarian actions.
"We are more than the sum of our parts when we coordinate and collaborate" (Steve Jobs, CEO Apple)
Hold individuals to account for their performance. And deliver the 'value added' that those affected by disaster have a right to, and that donors expect.
CLUSTER LITE
Getting back to basics does not imply a 'Cluster Lite' approach. But nor does it imply a "Cluster Heavy" approach either, as a supply-driven, heavily staffed, and overly process oriented bureaucratic approach is self-serving, inefficient, and ultimately unaffordable.
The situation right now is a roiling sea of competing mandates, mis-managed expectation, and selective interpretation of ambiguous guidance. Against this backdrop of confusion and unfulfilled promise, some of the larger agencies seem to be suggesting that humanitarian reform has run its course, and that something bolder is needed; that the time is right to move beyond consensus to a two-tier system which favours the more operational, life-saving Clusters and which is rather more 'controlled'.
Some go on to argue that Clusters have diverted attention and resources to the process of coordination at the expense of delivering humanitarian assistance. Clusters have also been criticised for threatening longer term developmental assistance and undermining pre-existing development coordination structures. They also suggest that, since Clusters are expensive and unsustainable, they should be trimmed back to smaller numbers of people, be 'live' for shorter periods of time, and restrict themselves to the core business of 'emergency response' only.
As a result of these criticisms, CLAs are likely to opt increasingly for a "Cluster Lite" model. 'Cluster Lite' means that CLAs employ only the basic tenets of good coordination practice.  In other words:
Cluster Coordinators do not need to be dedicated (i.e coordinators have programme management roles with coordination as an additional and largely unsupported TOR);
there is no need for sectoral Information Management capacity
provider of last resort means no more than 'advocate of last resort'; and,
accountability and reporting structures to the Humanitarian Coordinator can remain vague and partial.
The consequence of employing 'Cluster Lite' is that the quality of coordination in some responses has reduced to the unacceptable levels that were the reason for implementing the humanitarian reform agenda in the first place! And further, have opened the door for CLA's to get away with diluting and reducing Cluster support in crises which unequivocally demand a full Cluster Approach to be implemented.  The initial Cluster response to the Haiti earthquake in 2010 is a case in point for some Clusters, with real and tragic consequences for the Haitian people – which is what stimulated Sir John Holmes' stinging letter at the time, and which you can find partially reproduced in the section on Accountability.
In other cases, coordination groups have been sustained after a crisis to support ongoing response preparedness and contingency planning, particularly in countries where crises are recurrent.  Where these groups have not been subsumed into pre-existing developmental coordination structures they have retained the name 'Clusters'.  While supporting efforts to maintain minimum preparedness for future crises in times of non-crisis is a positive outcome, continuing to brand these coordination groups as Clusters can detract from a global understanding of what activating a Cluster can and should require.
At the same time, donors, in a drive to reduce transaction costs and transfer political risk, have expectations of the Cluster Approach which never matched the mandates, systems, capacities or competencies of the Cluster Lead Agencies. Other factors also affect the extent to which Clusters 'add value':
The Cluster Approach has suffered a form of "mission creep" and now involves aspects of prevention, mitigation, and recovery best left to the development sector which it does not have the capacity to take on.
Humanitarian Coordinators often lack the humanitarian experience and leadership skills craved by the humanitarian community. This is particularly the case in sudden onset crises where a Resident Coordinator becomes a Humanitarian Coordinator and is expected to manage and direct response to a crisis for which he or she has little or no experience or formal training.
"Reporting lines between clusters and coordinators are unclear" (DFID HERR, March 2011)
Very few Cluster Coordinators have the experience as well as the technical and managerial skill-sets to 'lead' their Clusters in large-scale, acute crises. Consultants – who comprise approximately half of all coordination management functions within a month or two of disaster onset – often lack institutional experience of working with the government and/or the UN system. Furthermore, agency staff assigned to this role often come from a technical programme background with little knowledge of either how to coordinate, or collaborate with agencies who are not contracted 'implementing' partners.
The reporting and accountability lines for Cluster Coordinators have been diluted to the point that
Cluster Coordinators are no longer perceived as impartial or independent
Clusters are no longer principal agents in their own strategy setting
CLA Heads misrepresent the collective Cluster view in their advocacy with donors and governments.
Inter-Cluster coordination leaves too many gaps and issues unresolved because the connection between Cluster Coordinators, OCHA, and the Humanitarian Country Team is not well understood.
Independent yet accountable coordination is not taken seriously enough either by the Cluster Lead Agencies or their partner stakeholders as a management discipline. As a result, Cluster Coordinators are neither empowered to lead the Clusters they supposedly represent, nor operationally enabled to carry out the core coordination functions expected of them. As if that weren't bad enough, it is the NGOs' belief that humanitarian reform has consistently syphoned disproportionate money towards the UN and slowed the distribution of funds to NGOs who do much of the implementation. Hardly surprising, then, that many NGOs have kept their distance.
Meanwhile, CLA representatives at country level face two important 'perverse incentives' that constrain their ability to be 'accountable'. For, how can the Head of a CLA at the national level be expected to:
Be accountable for Cluster activities – including being the 'provider of last resort' – carried out by Cluster partners over whom (s)he has only limited oversight and no control?
Delegate responsibility and authority to a Cluster Coordinator whose loyalties, core competencies, skill-sets, and experience are unpredictable, variable, and whose primary accountability is to a group of organizations rather than exclusively to the employing CLA?
It is unrealistic to expect acceptance of responsibility in the face of these two realities, especially when the 'independence' expected of the Cluster clashes so spectacularly with the CLA's traditional views of their own roles and accountabilities.
THE NEED FOR INDEPENDENCE
According to the NGO, Save the Children, there is "an acute need for independent, effective Cluster Coordinators". Too often, Cluster Coordinators are asked to run the Cluster while simultaneously representing their parent UN agency [Note: Except  that IFRC and IOM, the only other non-UN Global Cluster Leads, don't seem to have this problem]. This not only leads to a conflict of interest, it reduces the effectiveness of the Cluster, as the demands of coordination management are too great to be a part-time job, and too sophisticated for partially trained programme managers. The trouble with the word, "independence" is that it sends a shiver down the spine of those who are 'accountable' i.e the Heads of the Cluster Lead Agencies. At best, they prefer the word, "autonomous", and it may well be that is as far as the notion of "honest broking" gets. But it's better than the concept of "neutral facilitation" and the lack of 'leadership' implied by such a sterile term.
THE LEADERSHIP DEFICIT
As far back as 2009, the Feinstein Centre at Tufts University was noticing another crack in the Cluster edifice: "As long as the different UN agencies will not report to the Humanitarian Coordinator but essentially only to their own headquarters (through their respective Regional Directors), any recommendation on improving humanitarian leadership and all that follows will fall on deaf ears. While personalities might well be important, the issue is essentially structural: unless there is a solid commitment to the principles (of humanitarian reform) from the headquarters of UN agencies and from donors – including an HC empowered to ensure that humanitarian action is protected as much as possible from subordination to political and/or development agendas – substantive change will remain elusive".
"The cluster system has merely replicated agency divisions meaning prioritization remains just as difficult" (DFID HERR, March2011).
A symptom of this 'leadership deficit' is also visible in the 'grey zone' of accountability that rests between the 'rock' of the Humanitarian Country Team' and the 'soft place' that is the 'Inter Cluster Coordination Group' when it comes to setting the strategic direction of the overall humanitarian response [see more in the section on 'Inter-Cluster Coordination']. Unfortunately, no amount of 'HC strengthening' – itself an explicit objective within the humanitarian reform process – will help reduce this structural deficit; in fact, it may even make matters worse by raising unrealistic expectations. Perhaps, now that the IASC Principals have endorsed moves to further empower the Emergency Relief Coordinator, Valerie Amos, these dichotomies will finally be addressed.
WAY AHEAD
Experience suggests that Cluster membership does not currently equate to partnership, and Cluster members are not seen as having a stake in the outcome of their collective action. Efficiency and effectiveness of coordination in the field could be much improved by
Returning independent, impartial and neutral coordination to the centre of humanitarian action
Simpler and more targeted cross-sectoral preparedness in-country
Provision of coherent and consistent real-time support from Global Cluster Leads at central level in providing what is essentially 'standard' technical and operational guidance
Providing synergy (and sometimes co-locating) through common services
Professional accreditation of trained and selected Cluster Coordinators and Information Managers of proven experience
Being a 'coordinator' can also mean providing an element of direction from time to time. Getting the balance right between benign dictatorship and unanimous agreement is the art of coordination management. Cluster partners, even the largest international NGOs, expects some guidance and direction, at least initially into what to do (and what not to do) and where. The implication is that such 'direction' should be well informed. This means good needs assessment, proper gap and capacity analysis, technical know-how, ideally, knowledge of the country and its language, and, above all, experience in the sector.
What every stakeholder craves is evidence-based analysis of impact balanced with extrapolations from 'known unknowns' interpreted through the lens of experience.
Too often, Coordinators refer to input and output rather than outcome, impact and outstanding challenges. This drives donors in particular to despair. State of the art Information Management, and a realization that CLA's are not necessarily accountable for every aspect of that which they report, is needed to change this. Cluster Coordinators must represent, and be seen to represent, the interests of the Cluster. Every time a CLA Head discusses particular Cluster issues with the RC-HC without the Cluster Coordinator present, this is eroded and the chance to really add value is lost. Coordinators must be empowered through proper delegation of authority and responsibility, and operationally enabled by being given the means to do the job. Coordinators, in close cooperation with their SAGs, must be able to advocate cogently — sometimes against the (programme) interests of their own CLA.
WHAT ARE THE 'CORE' COORDINATION FUNCTIONS?
'Getting back to basics' will improve humanitarian action through systematically providing the following core coordination services of:
Assessing need (including collecting and distilling useful information)
Identifying and filling gaps in service delivery while preventing duplication of effort
Developing common strategies and action plans (including inter-sectoral and cross-cutting issues)
Providing appropriate technical guidance
Developing informed advocacy messaging
Telling the world what has been achieved and what remains to be done
In aid-speak, this can be expanded to mean that Clusters are required to manage the process by which a minimum set of service outputs are delivered quickly and consistently. At the next level of detail, this will require the cluster coordinators to:
Establish a SAG.
Establish TWIGs as required.
Write the Flash Appeal and manage subsequent fund raising initiatives.
Agree on level of human resources needed to complete the organigram.
Identify needs, and map capacities to meet them.
Identify gaps and ensure they are filled.
Ensure no duplication of effort.
Identify and work in close collaboration with a single Government counterpart (for some clusters, it may be necessary to have Government counterparts from more than one Ministry).
Know the Cluster members and how to contact them (which also means knowing who is in the country but not engaging with the Cluster).
Establish a web platform (see Info Management section)
Produce maps (with multi-variate overlays as required)
Provide regular Situation Reports, Updates and Bulletins
Track attainment of objectives by establish monitoring mechanisms (provide spreadsheets and graphics) that track inputs, outputs, and outcomes.
Conduct joint needs assessments.
Formulate a strategic operational framework and update it as required (at least monthly).
Conduct plenary information sharing meetings (with simultaneous or consecutive translation).
BRING BACK MENTORING
One of the best ways to ensure that these core functions are implemented with 'minimal' resources is to resurrect the idea of 'mentoring'. This concept foresees early mobilization of an experienced 'coordinateur sage' to support the actual Cluster Coordinator and his or her team. This person remains in country only for those first few hectic weeks and then departs, to remain available to offer remote support from a distance. It is also quite possible that this person carries out the first 'real time assessment' which all Clusters should be carrying out more or less at the eight week stage. This is not meant to be a full-on evaluation, but a quick and dirty 'mirror for management' to help the Cluster re-focus on areas that have had insufficient attention. Sadly, the power of this idea has been lost in the debate over cost versus investment, but, on the limited occasion sit has been used (by the WASH Cluster in Bangladesh, for example) is has worked well.
Updated on 18 May 2011


This is is a section from Clusterwise 2. Reproduction is encouraged. It would be nice if the author, James Shepherd-Barron, and clustercoordination.org were acknowledged when doing so.
http://james.shepherd-barron.com/clusterwise-2/section-1-back-to-basics/